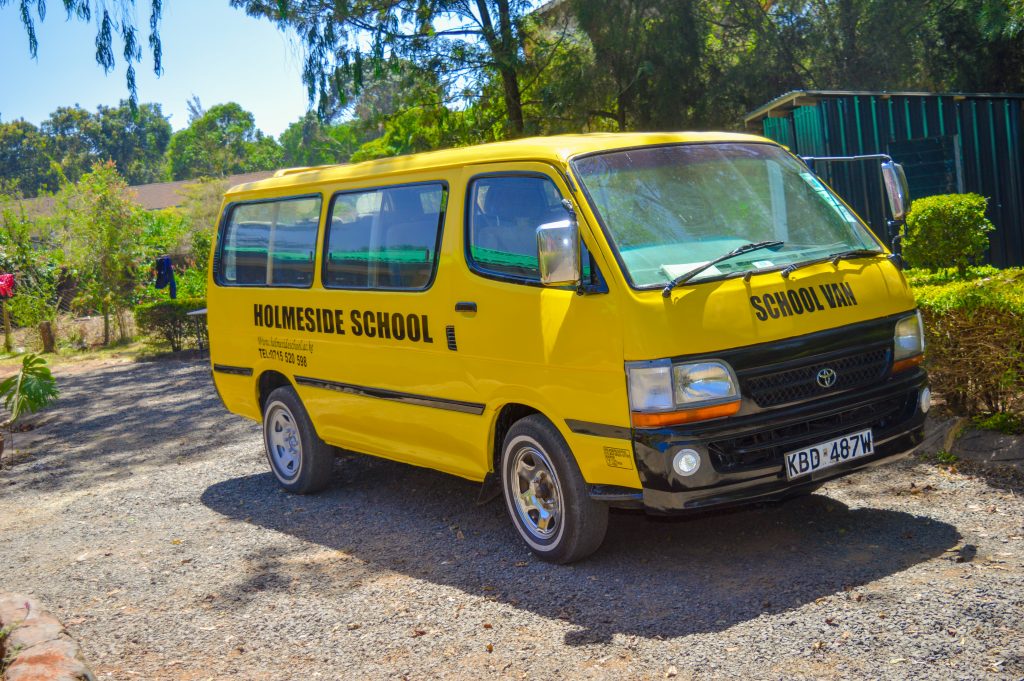 Transport Services
To help accommodate the needs of parents who live some distance away, or who cannot travel easily to drop and pickup the child at school, Holmeside offers transport services for them.
Educational School Trips
All our students have the opportunity to go on a trip each year to fun and educational locations. The destinations can include the Maasai Mara, Naivasha, Ol Pejeta, Mt Kenya, Sagana and The Coastal Stretch. Experiences are diverse and interesting, ranging from going on safari, water rafting, camel riding, beach football, fishing and trekking. Currently school trips are suspended due to COVID – 19 pandemic.